Automatic garage doors are a godsend in Calgary and other areas where the winters can be cruelly cold. However, it is often only when they malfunction that we realize how much we rely on them to protect us from the elements. Whether you are currently experiencing problems with the automatic door opener on your integral garage or you are interested in finding out how to troubleshoot some of the most common issues that local homeowners encounter, we hope you will find the information in this article useful. In the event you identify a problem that cannot safely be fixed without the help of a qualified professional, please do not hesitate to contact us at any time to request assistance: we offer a 24/7 garage door opener repair and replacement service in the city and surrounding area.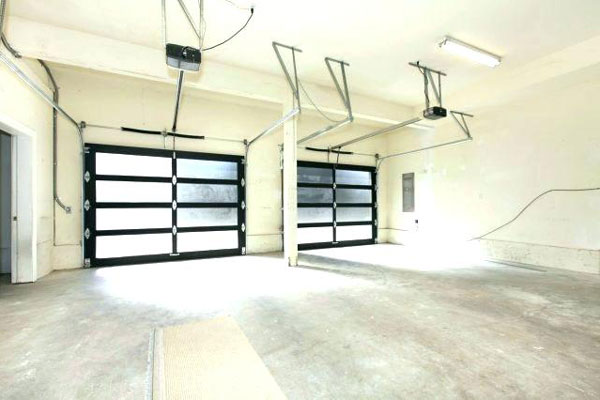 Table Of Contents
10 Problems You May Encounter with Your Garage Door Opener in Calgary
A couple of the issues listed below may safely be rectified by homeowners without any outside assistance but most will require the services of an experienced garage door opener repair specialist. If you have any doubts about your ability to safely tackle a problem with your garage door opener, we urge you to contact us at the earliest opportunity rather than take any unnecessary risks.
Dead Transmitter Batteries
If your garage door opener is not responding at all when you press the buttons on your remote control, one possible reason is that the batteries are flat and need to be replaced. Obviously this is a very simple procedure that can safely be carried out without professional assistance so this is something you can try for yourself if you think it may solve your problem.
Trying to Use Transmitter Out of Range
Another common reason that garage door openers in Calgary and elsewhere fail to respond to remote control signals is because the remote control is too far from the antenna that is affixed to the motor unit of the opener. The simplest solution is to wait until you are nearer to your property before attempting to open your garage door but sometimes the effective range of your transmitter may decrease as its batteries drain so following the advice above may also solve your issue.
Damaged Antenna on Motor Unit
Yet another reason that automatic garage doors sometimes fail to respond to remote control signals is a damaged antenna on the motor unit attached to the opening mechanism.
Broken or Worn Torsion Springs
If your garage door will not open, even though you have replaced the batteries in the remote control and you can hear the motor running, you may find that the torsion springs that provide the energy to open the door are broken or badly worn. If they are not compressing properly as the door closes, and storing enough energy to open it, they will need to be replaced. A garage door opener service engineer will be able to verify whether this is the problem with a visual inspection.
To repair and replace your garage door springs contact us at 403-668-6686
Misaligned Safety Sensors
Some automatic garage doors open fine but refuse to close and this is often due to misaligned safety sensors. On either side of a garage door frame that is fitted with an automatic door opener are electronic photo eye sensors that are pointing towards each other, creating an invisible beam that prevents your garage door from closing if it is broken. This is a safety feature that has been included in the design of all automatic garage door openers since the early 1990s. In the event your sensors are misaligned and therefore not pointing directly at each other, your garage door will not close.
Dirty Safety Sensors
If one or both of your safety sensors are very dirty, they may be unable to see each other, leading to the same problem discussed above. For this reason, it is always a good idea to wipe them clean before calling a local professional to check for alignment issues.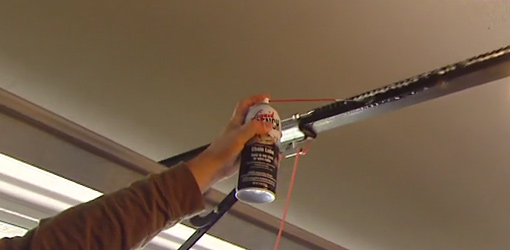 Debris in the Tracks
If your garage door starts to open or close but is unable to complete the operation, this could be due to debris in the tracks along which the rollers travel. The easiest solution is to call our Calgary service centre and have a qualified engineer inspect the tracks before removing any debris that may have collected in them.
Bent or Misaligned Tracks
If you encounter a similar problem to the one listed above but there is no debris that could be blocking the path of the rollers, it could be that the tracks themselves are bent or have shifted out of alignment. If this the case, a garage door opener repair specialist will be able to resolve the problem in short order.
To get the best garage door repair service contact us at 403-668-6686
Incorrectly Calibrated Range Limits
If your garage door closes then immediately opens again, it could be due to incorrectly calibrated range limits. Automatic garage door openers have open and close limit settings that should be calibrated by the installation team when the doors are fitted so if you have just had a new door fitted, call the company responsible for the installation and ask them to resolve the problem for you. If you have an older garage door that has recently started behaving in this manner, we will be more than happy to recalibrate the open and close limits.
Incorrectly adjusted closing force
When a garage door starts to open again before it has fully closed, one possible cause is a poorly adjusted closing-force screw. The closing-force screw on your garage door opener can quickly and easily be adjusted by an experienced engineer.
Whatever problems you may be experiencing with your garage door opener in Calgary, please feel free to call us at any time. We operate a round-the-clock service and our engineers are intimately familiar with the internal workings of all common types of garage door openers on the market today, along with many of the less common older units that may still be in use.
Contact C Town Doors for any garage door repair service in Calgary  @ 403-668-6686