Of course, installation is the most essential and unavoidable garage door service. While no one can avoid the need for a professional to install a new garage door, not all installation services will be one and the same.
Every aspect of a garage door, from the style of paneling to the material used to create it can affect the way it is installed. Additionally, while some garage doors are installed using powerful but potentially dangerous torsion springs, others are made with the less forceful extension springs.
If a new garage door is on the to-do list for your household, you have a wide variety of options. Every style and material comes with its own distinct set of pros and cons, but each also offers the opportunity for your garage to reflect your own unique style and personal flair.
Here are some of the most popular and well-known types of garage doors that you can choose from through C Town Doors:
Wood Garage Doors Installation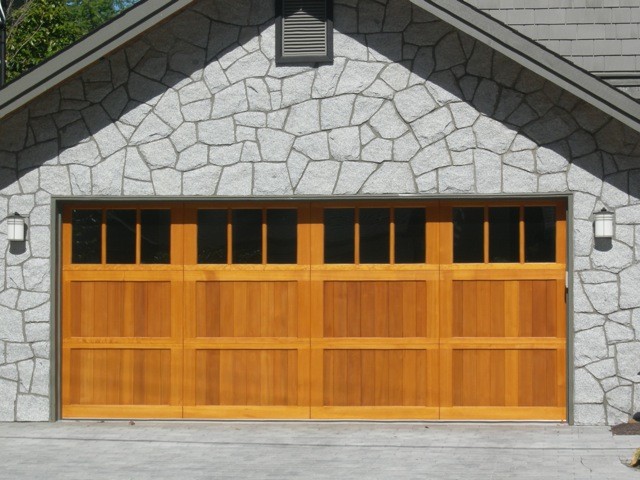 Wood is one of the most popular options for residential garage doors, and if you take a drive around your neighbourhood, you are sure to notice plenty of them.
Wood is so popular because it gives that classic, iconic suburban look, as well as the ease and convenience it offers homeowners that like having the opportunity to spice things up. It is very easy to paint, allowing you switch up colours and styles as the years go by. Many homeowners enjoy the insulation that they offer, as well as the fact that they are made from all-natural materials. Not only that, but the wooden garage door is often more affordable than its steel or glass counterparts.
However, that is of course a general statement. In some circumstances, custom made wood doors and carriage-style doors can be quite expensive.
Get a Free Estimate for Wood Garage Doors Installation @ 403-668-6686
Steel Garage Doors Installation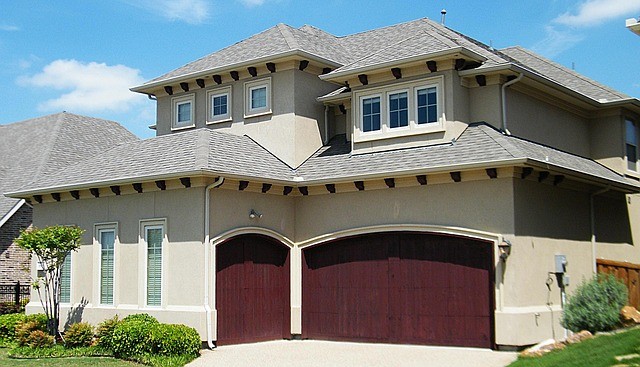 If safety is a pressing concern in your household, you cannot beat the security of a steel door. Although a steel door offers the safety of a fortress, it does not need to give off to a closed-in feel. There are plenty of styles available that can give your home pops of colour, fun patterns or a stylish finish. Nothing beats a steel door as far as safety and security are concerned. When paired with the right insulation, steel doors are a powerful tool to keep the air you want inside your home sealed in, while the elements are locked out.
One of the only cons of this style is the fact that it is easily corroded, so it is perhaps not the best style for your beachside property.
Get a Free Estimate for Steel Garage Doors Installation @  403-668-6686
Glass Garage Doors Installation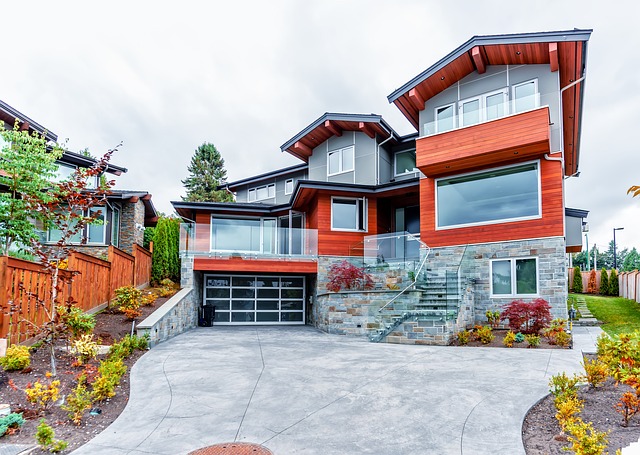 Glass doors are a trendy look for any household going after a modern, chic appearance. From sophisticated Parisian style doors to the hip and youthful, there is a glass garage door for every homeowner. To the surprise of many, glass doors are actually quite solid and secure, as well. However, they often cost more than wooden or even steel options and depending on the type of glass you invest in, you may be sacrificing a bit of your privacy for the on-trend look.
Other materials
Get a Free Estimate for Glass Garage Doors Installation @  403-668-6686
At C Town Doors, you are not limited to only a narrow selection of styles and materials. While wood and steel are the most popular residential options, other materials, such as fiberglass and aluminum, can offer your household a sleek finish at an affordable price.
Regardless of your vision for a renovated, revitalized garage, C Town Doors can help you actualize your dream by working with you to find the perfect garage doors, and then providing high-quality, warranty protected installation services