Regardless of the product, you know that you can not go wrong with one of the most recognized and reputable names in any given industry. In the world of garage doors, Wayne Dalton is that name.
As one of the most popular garage door manufacturers across Canada and the United States, Wayne Dalton has been an industry leader for decades. Offering a winning combination of sleek designs, versatile selections and unparalleled quality, Wayne Dalton is a brand that you can trust, no matter what your household needs are.
If garage door replacements are in your future, here are just a few reasons why you should consider investing in a Wayne Dalton offering before anything else:
The most versatile options for garage doors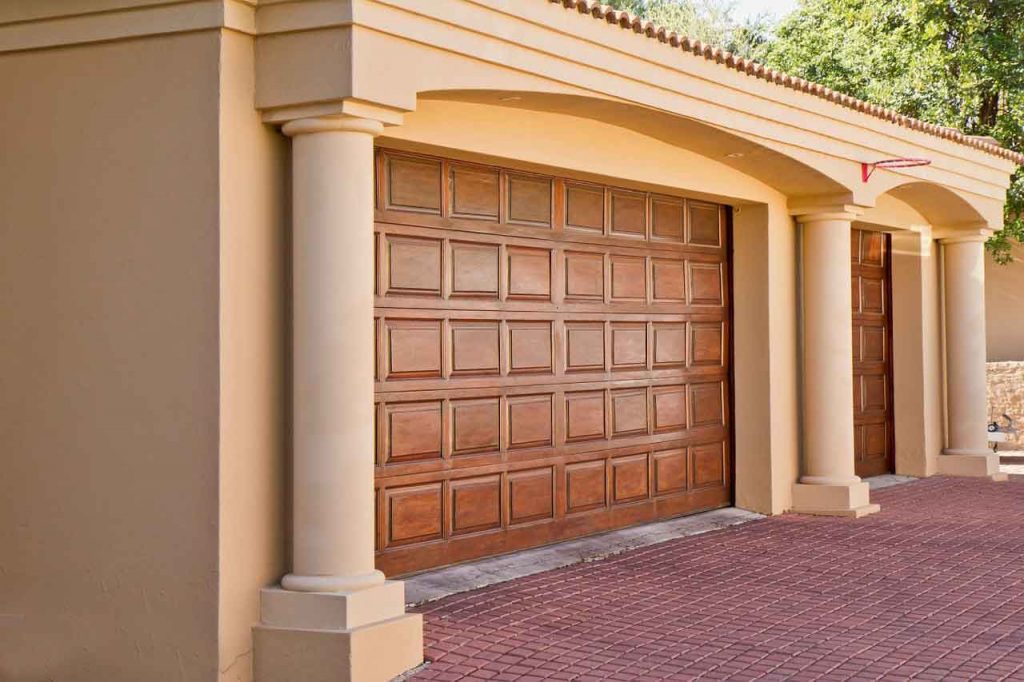 With some manufacturers, you find yourself limited to a narrow collection or a few distinctive styles. Rather than defining its brand with one particular style, Wayne Dalton offers its customers an almost endless array of choices.
Whatever your personal style is, Wayne Dalton will have something to offer you. If security is an utmost priority in your household, you can consider the safe, solid option of steel doors. If you are more interested in playing with unique styles, you have a huge selection of other materials to choose from, including fiberglass, vinyl and wood.
After choosing the best material to reflect your unique style, you can move on to patterns, paneling and color. All and all, Wayne Dalton offers you so many choices, you could easily spend an entire day skimming through options before making a final decision.
In fact, Wayne Dalton's paint collection is so versatile, the range of colors and finishes is around 6,000—which is incredibly impressive considering very few of us can recall a time where we had 6,000 choices for anything.
Exceptional service, excellent quality garage doors
Although it is not offered across the board when it comes to garage door manufacturers, Wayne Dalton goes above and beyond to ensure customer satisfaction by providing extensive customer support even after your new garage doors have been installed.
On top of warranties and after care which can help you address any issues or the general confusion associated with new renovations, they also offer accessible and straightforward guides to help you master navigating your new garage doors.
Some providers might offer a lower initial cost, but when problems arise, they will often leave you without support or financial coverage, even if their own low-quality product is to blame for any damages or issues.
Get a Free Estimate for Wayne Dalton Garage Doors@ 403-668-6686
Worthwhile, long-lasting quality garage doors
In most industries, reputation matters. Wayne Dalton is more than just a name that comes with a certain degree of prestige and bragging rights. Although they are well-known for having prices a tad steeper than bargain brands, they have a proven track record of offering the best quality.
If you invest in cheaper doors, it might seem like a wise investment initially, but in the long run, you may be paying much more for repairs or even replacement, all for doors that were never as high-quality as Wayne Dalton in the first place.
With Wayne Dalton, you will not only find the ideal aesthetic for your household. You will be making a long-term investment that will offer both security and style for years to come.
Getting started
If, like thousands of other Canadian homeowners, you are already sold on the idea of Wayne Dalton doors, you can call us today. We can help you navigate the extensive collection available to you, as well as the options that work best for your budget. If you don't want to wait any longer for your dream garage doors, give us a call at 403-668-6686