Most homeowners pay very little attention to their garage doors unless they are damaged or begin to malfunction, which is perfectly understandable. However, as a consequence, a lot of homeowners are not really sure how often garage doors should be replaced and whether their own doors have outlived their useful life or not. Whether you live in a palatial mansion with a cavernous garage that could accommodate a fleet of vehicles or a compact townhouse with a garage that only has enough room for one family car, you will almost certainly need a garage doors repair at some point in the future. Below, we list 10 of the most common signs that indicate it may be time for you to consider investing in a new garage door for your Calgary home.
10 Reasons to Consider a Garage Door Replacement Sooner Rather Than Later
If any of the points that we have listed below apply to you, it is well worth contacting us to request a quotation for a new garage door installation in your Calgary property. Modern garage doors come in a wide variety of styles and finishes so we are sure to have one that is just perfect for your home and we would be happy to provide you with a no obligation quotation if you notice one of the signs in our list and decide that now is the right time to make a change.
Higher rates for Home and Contents Insurance Costs
If insurance companies are no longer willing to offer you competitive rates for home and contents policies after surveying your property, your garage door may well be the culprit. Older models that lack the security features of modern doors or that are simply too weak to deter a determined intruder often prompt insurers to raise their premiums and the only sensible solution is a garage doors replacement. You can easily find out whether it is your garage door that is the problem by asking your insurance company of course and if it is, a replacement will definitely prove to be a valuable investment over time.
For garage door replacement call us @ 403-668-6686
Difficulty Maintaining a Comfortable Temperature in a Converted Garage
If you start to notice your utility bills going up over time, to the point where they are a real cause for concern, your converted garage door may need to be replaced. Poorly fitted or warped doors do not form a good seal with the door frame, making it more difficult to maintain a comfortable temperature when it is too hot or too cold outside. If the air con unit in your garage conversion is working overtime all summer and your winter heating bills are getting out of hand, we recommend taking a close look at your garage door to see whether it might need replacing. If it has never been a very good fit, was installed improperly or is poorly insulated, replacing it with a higher quality modern garage door will help you to make significant savings on your monthly utility bills.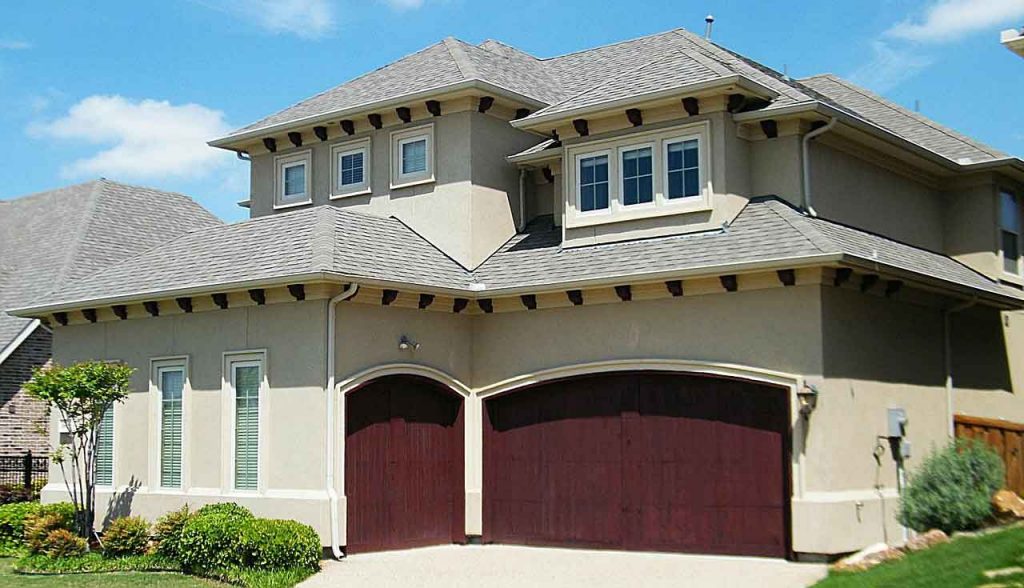 It Simply Doesn't Look Good
Even the best made garage doors will deteriorate over the years and if you have not replaced yours since you moved in, it may be time to consider doing so now. Take a good look at your garage door the next time you drive home from work or from a visit to the shops and see whether it is still pleasing to the eye. Compare it to other garage doors in your street if you are not sure: if it is starting to make your home look a little run down compared to the other homes in your neighbourhood, a new garage door installation could make a big difference. Good quality, modern garage doors are a great investment for Calgary homeowners who would like to increase their properties' curb appeal without spending a fortune in the process.
For all garage door installation services in Calgary call C Town Doors  @ 403-668-6686
 Frequent Repairs for maintenance
If you always seem to be calling your local garage door repair company and the cost of maintaining your garage door is beginning to mount up, investing in a replacement makes good economic sense. A well-made new door should serve you well for many years with a minimum of maintenance required, in contrast to an older door that develops new faults at an alarming rate and requires almost constant care and attention to keep it working as it should. If you use our garage doors service in Calgary, our technicians will let you know when they think it is time for a new door; if you use the services of another local firm, please feel free to call and ask for our advice at any time. We will be happy to inspect your door and give you an objective opinion on whether it needs to be replaced or not.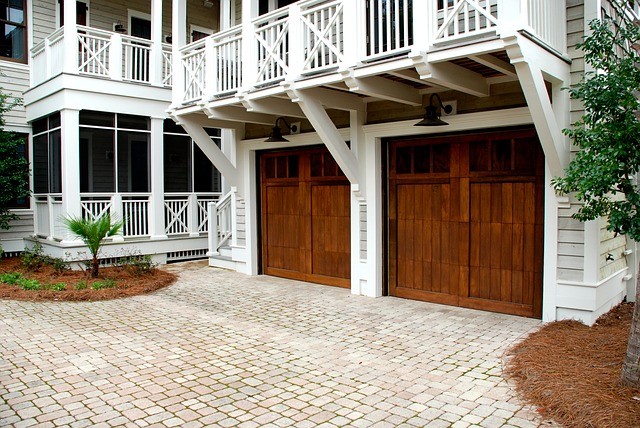 Difficulty Locating Spare Parts
One sure sign that now would be a good time to think about a garage door replacement is the disappearance of spare parts for your existing door from the local marketplace. Once spare parts start to become scarce, the cost of repairing your door and maintaining it in good condition may skyrocket, easily exceeding the cost of a replacement when considered over a longer period of time. At C Town Doors, we, in common with other reputable service providers, stock a wide range of  garage doors parts in Calgary but we tend to focus on the most commonly installed models for obvious reasons. If you own an older or rarer door, we will always be happy to help if we can but sometimes it is simply not possible to obtain the parts you need without spending an unreasonable amount of money. A replacement door is the easiest and most cost effective solution in almost all such cases.
Get a free quote for spare parts for your garage doors call us  @ 403-668-6686
Numerous Holes or Cracks in the Surface
Doors with many cracks or holes in their exterior or interior surfaces are often in a far worse state on the inside and likely to deteriorate even further over time. If you notice an increasing number of holes and cracks in your garage door, you will probably have to consider replacing it in the near future. Apart from the fact it may pose security and safety issues that need to be addressed without delay, a door with major structural weaknesses will not provide adequate insulation in extreme weather conditions. Even if you only use your garage for its intended purpose – to park your car – it may make your whole house more expensive to heat in the winter and cool in the summer if it is an integral unit. By investing in a new garage door installation, you can avoid the possibility of future accidents, make your home more secure and cut your utility bills at the same time.
It Lacks Many Features Compared to Modern Doors
In common with many other home features, garage doors may become obsolete over time. If you notice that your friends and neighbours have doors with considerably more features than yours, a replacement could be well overdue. Newer doors boast safety sensors to stop them closing when objects or people are in their path, more effective insulation, more appealing designs and many other attractive features. If you would like to find out exactly what the latest doors have to offer, please do not hesitate to call and speak to a member of our team at any time during normal working hours.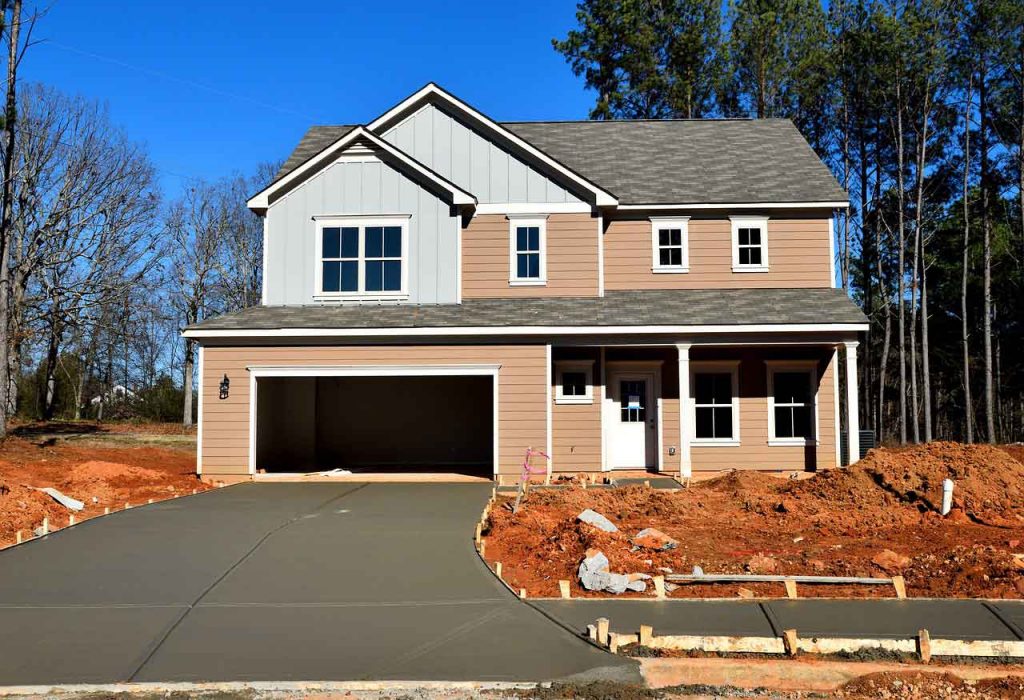 It Is Easy to Force Open
If your garage door is relatively easy to force open, whether due to structural weaknesses, failing components or an obsolete design, we recommend that you replace it as soon as it is practical to do so. Integral garages with easily forced doors are a major security issue and considering how easy this particular issue is to fix, there is no reason to delay. Installing a brand new door that is solidly constructed will help to deter potential intruders from targeting your home, protecting both you and your property.
 The Same Components Keep Failing
A clear sign that it is time for a garage door replacement is when the same components fail repeatedly. If the torsion springs need replacing on a regular basis, the rollers are always coming off the tracks or the remote is always on the blink, it is probably because the door as a whole is beginning to develop serious issues that make it uneconomical to maintain. In some cases, constant component failure may be due to poor installation work but for older doors that had previously functioned well for many years, it is normally a sign that the door has reached the end of its useful life.
Too Many Close Calls
If you have narrowly avoided a number of accidents due to opening and closing issues with your garage door, we urge you to consider replacing it before your luck runs out!
Contact C Town Doors for any garage door replacement service  @ 403-668-6686